Flour Sack - Barn Merry Christmas
Regular price

Sale price

$15.00
Flour Sack towel featuring a Barn watercolor painting by US Navy Veteran Dan Ropp and an an ornament and bow watercolor painting by US Army Veteran artist, Gretchen Pace
Premium absorbent White Flour Sack Cotton.  
28" x 29"

Sewn, Designed, and Printed in the USA
Flour sack cotton towels have been used for generations in households to complete a variety of tasks to include drying hands and dishes to covering a basket full of fresh biscuits.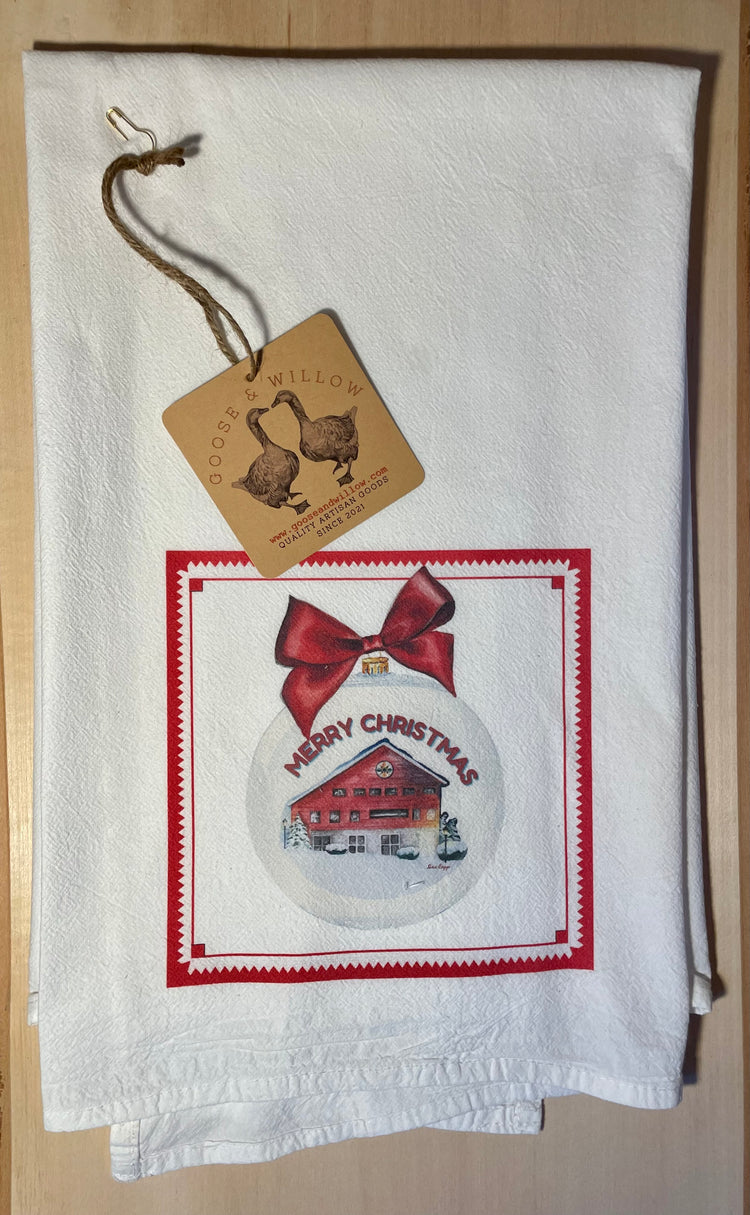 We take original artwork and make unique home goods!
– Turn your home into an art gallery!