Canvas Print with Hand Painted Acrylic - UVA Rotunda
Regular price

Sale price

$49.99
**One of a kind** each 8" x 8" canvas print features the UVA Rotunda watercolor painting by US Army Veteran and artist, Gretchen Pace
Gretchen hand painted the watercolor artwork. We then printed the artwork onto a canvas print. Next, Gretchen painted over the print with acrylic paint to give it a special unique flair. Each one is slightly different. 
Proudly made in the USA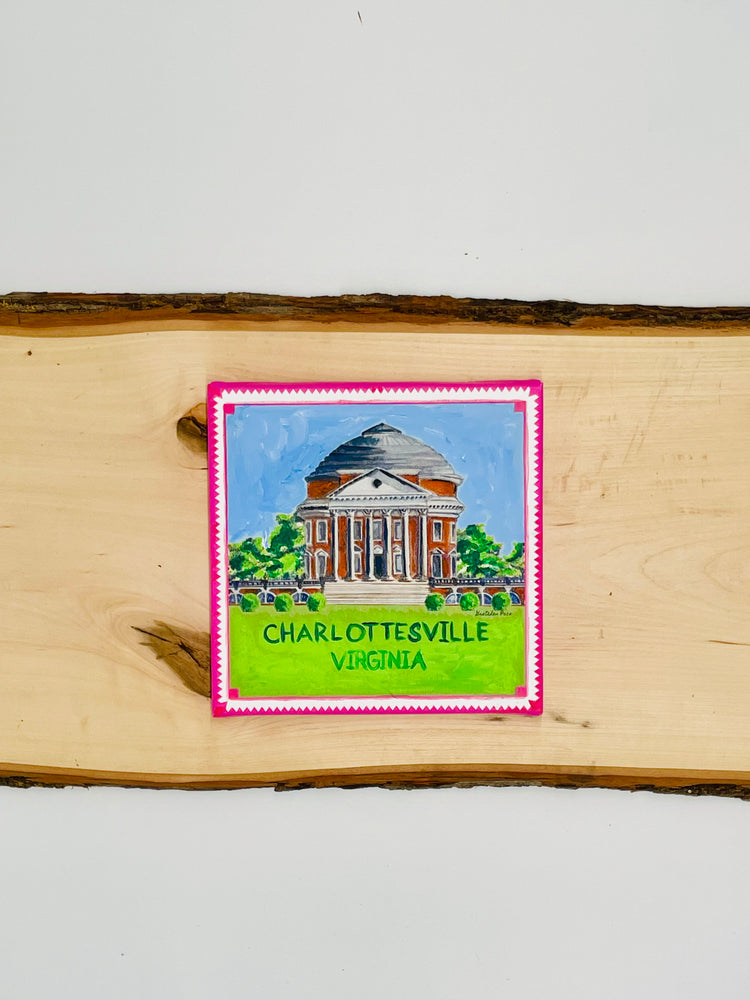 We take original artwork and make unique home goods!
– Turn your home into an art gallery!